Conflict Resolution
All organisations strive to deal fairly with workplace situations, but at times they can make mistakes by not following their own processes. This can lead to an employee defending their case at employment tribunals. Following an organisation's process is vital to achieving a successful outcome.
We have over 15 years' experience with an ethics and compliance background working in large corporate organisations. We are able to provide independent third party assistance, to carry out workplace investigations of misconduct or other disciplinary actions and grievances.
These include allegations of gross misconduct, discrimination, bullying and harassment and cases of a sensitive or complex nature, especially if senior management is involved.
We can also give advice on existing disciplinary or grievance processes and other resolution options. (Please see our information on workplace mediation.)
Advantages
By using an independent investigator, an organisation can demonstrate that it has acted responsibly, in ensuring that it has in place a process for evaluating claims, assessing exposure, and determining appropriate actions where necessary. Any investigation must be seen to be fair, and that any outcome has been based on facts, was conducted in good faith, and by someone who has credibility.
By using an independent investigator a company can show it is being objective.
One problem in using internal investigators or officers is that the people affected do not trust or believe the company will be impartial in its investigation of the matter or indeed the outcome.
An independant investigator can therefore be seen as neutral.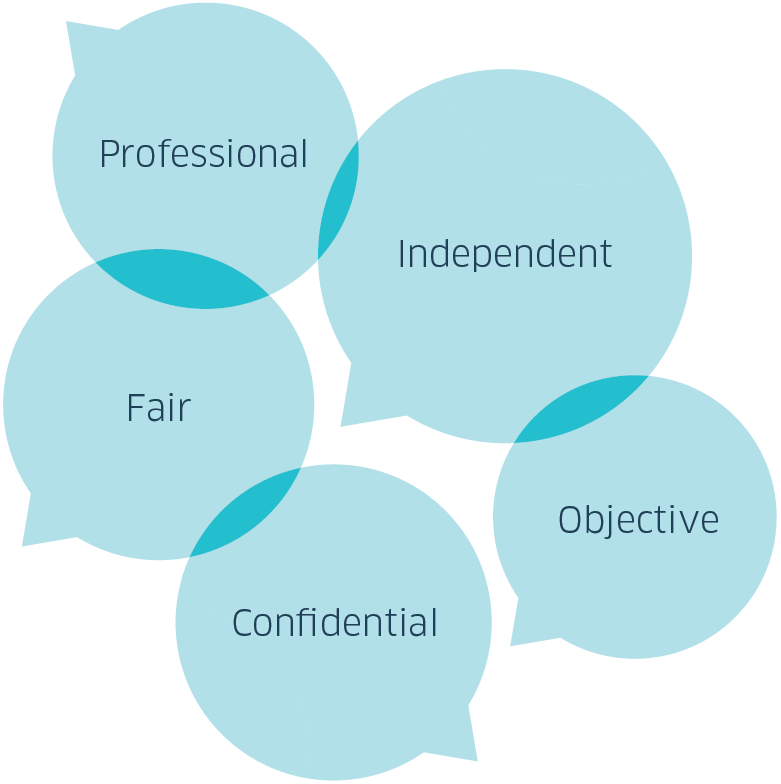 "Peace is not absence of conflict, it is the ability to handle conflict by peaceful means."
Ronald Reagan